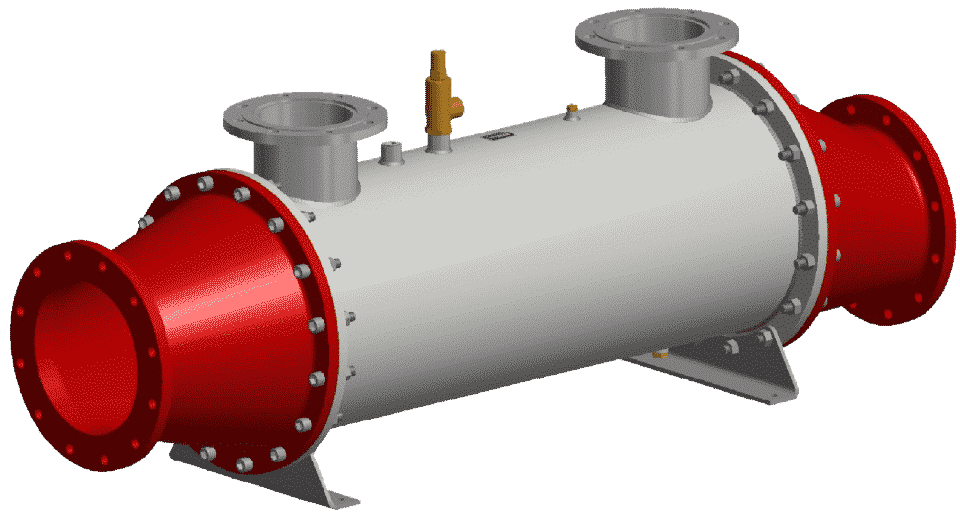 Our Exhaust Gas Heat Exchangers are constructed with stainless steel tubes, tube plates and body and cast iron end covers which allows use with Biogas, Diesel Gases and Natural Gases.
When used in conjunction with other Bowman units such as: Header Tank Heat Exchangers, Charge Air Coolers and Oil Coolers. It is possible to reclaim up to 60% of lost heat from the engine. See opposite for a leaflet including Technical Specifications and Heat Recovery Performances.
These units can also be used to reduce the exhaust temperature in engines operating in hazardous environments where for safety reasons it is necessary to reduce the temperature of the exhaust gases.
Bowman Exhaust Gas Exchangers are manufactured to a standard range of sizes, they are competitively priced and offered on a quick delivery to meet your build schedules.